Order your Reflux Bed Wedge / Body Support Wedge.
Simply Choose Your Size here.
Standard sizes
Small Single 1000 Long x 760 Wide

Standard Single 1000 Long x 900 Wide

Double 1000 Long x 1360 Wide Comes in 2 Halves

Queen 1000 Long x 1520 Wide Comes in 2 Halves

King 1000 Long x 1800 Wide Comes in 2 Halves
Then option to custom make with own dimensions – This option to be emailed so we can price.
The bed wedge is the ideal addition for many sleeping issues. Most commonly used for sufferers of acid reflux and breathing problems, the design of the bed wedge allows the body to be slightly elevated but still allowing for a comfortable sleep in your usual sleeping position.
Our wedges are available in all standard bed sizes, however we can also custom make to specific dimensions just click here. All sizes above single are supplied in to pieces to allow the choice of you and your partner to sleep with or without, however if you require in one piece please advise.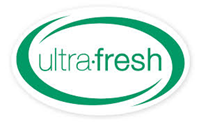 All our bed wedges are made with premium grade foam and also come with the added benefit of having Ultra-Fresh antimicrobial growth protection. The Ultra-Fresh protection prevents the growth of dust mites and other unwanted household bugs and also keeps the foam fresh not allowing unwanted odours.

Our bed wedges also have the added benefit of coming with the GECA certification. The GECA certification is recognised worldwide for which products have been verified to conform to strict environmental performance standards. Look out for products with this recognition allowing you to make a better-informed environmental choice.